Yr R - Life Long Long Ago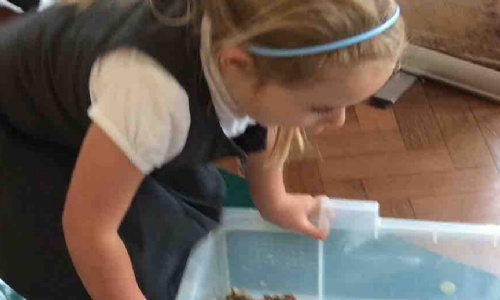 Today, reception were lucky enough to have Jonathan the palaeontologist come to visit with some dinosaur fossils.
The children were excavator unearthing the fossils. They then had to be detectives and look closely at the fossils to see which dinosaur it belonged to from the posters displayed.