School Rules, Rewards and Sanctions
At The Mead it is our intention that all pupils should be enabled to develop self-respect, respect for other and for property and learn to take responsibility for their own actions.
Our aim is:
That through appropriate behaviour, the school functions as an orderly, safe and harmonious environment.
That pupils develop self esteem, self discipline and self confidence.
That pupils are courteous to one another, to staff and to visitors.
That pupils relate well to each other, to adults, and show mutual support and respect.
That pupils develop a caring attitude for the school environment, the buildings, equipment and personal effects.
That the school has shared values and a clear set of general rules (Code of Conduct) so that children understand what is expected of them.
That the understanding and practice of appropriate behaviour contributes to effective teaching and learning in the school.
That pupils develop respect for authority.
To remind the children of our aims and values we have identified six good choices;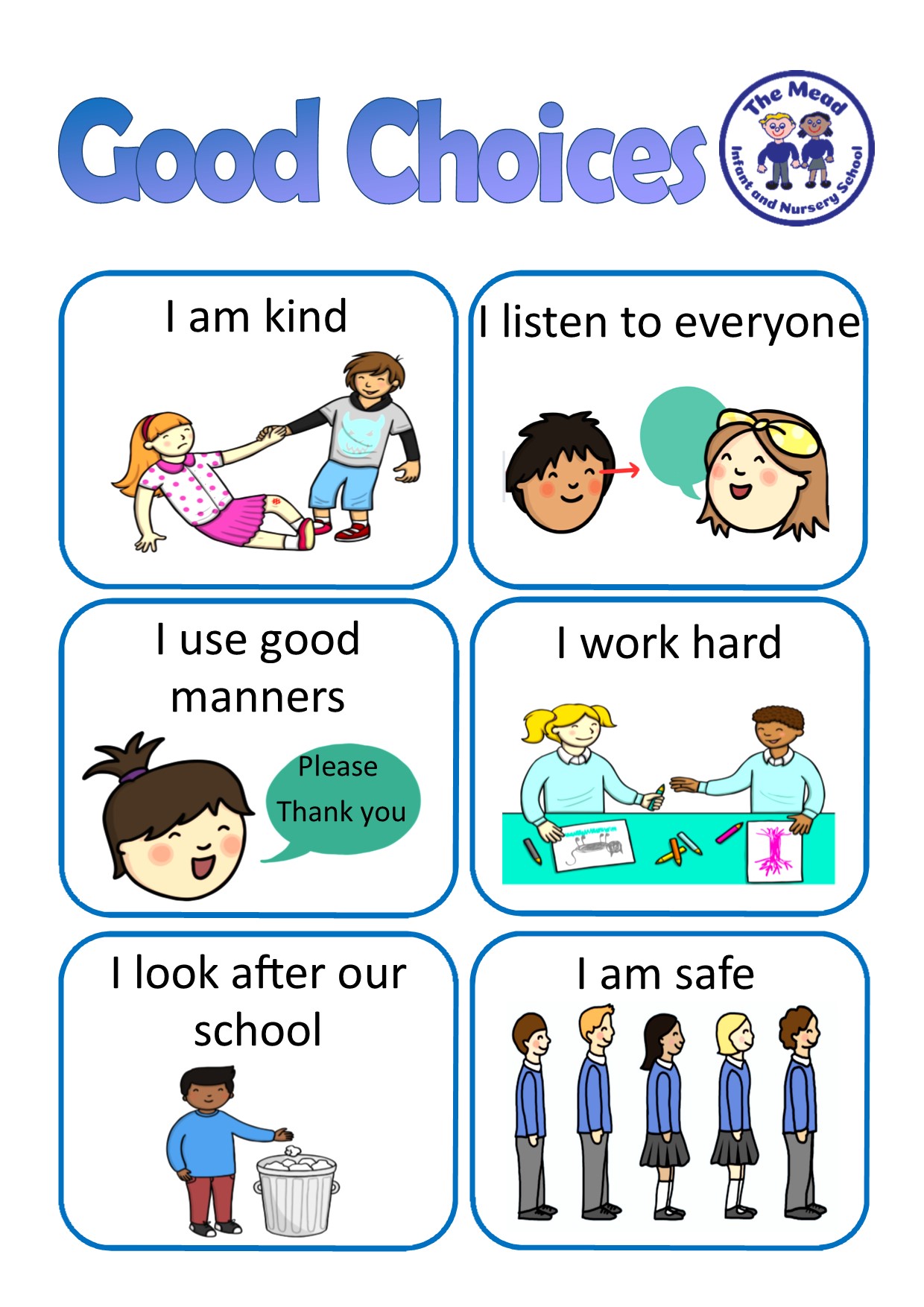 Incentives and Rewards
All children need self esteem. They need to feel good about themselves, to receive recognition, attention and appreciation. It is important that they receive positive feed
back on their academic and social strengths to enhance their own self image and to raise the expectations of others. It is with this in mind that the following incentives
and rewards framework has been devised. The school follows the Happy Sunshine and Sad Cloud procedures.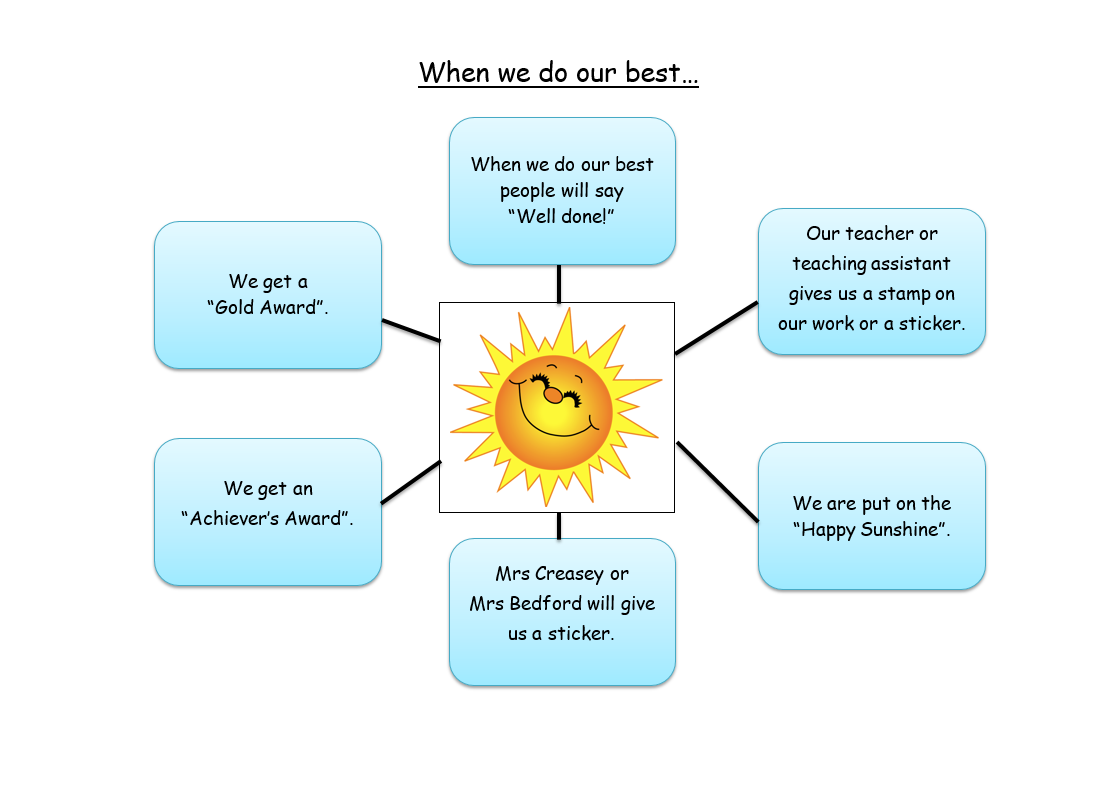 Sanctions
It is our view that the best way of getting rid of behaviour we don't want is to teach other things we would prefer. It is sometimes possible to avoid difficult or
unacceptable behaviour by having routine, agreed rules, giving warnings, telling children exactly what you want them to do, rewarding good behaviour etc. The
child will be taken to a list of our rules and asked 'Which rule did you break?'
'What do you think should happen now?'
However there are times when it will be necessary to impose sanctions to reinforce the notion that some forms of behaviour are totally unacceptable to the rest of the School community. We must make it very clear that it is not the child we do not like, but the behaviour.