Wellbeing at The Mead
Our Vision
The Mead family is committed to nurturing the wellbeing and positive mental health of all its members.
Together we support each other to be happy, resilient, resourceful and respectful so that we can flourish in every aspect of learning and life.
The Wellbeing Award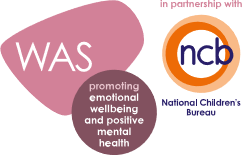 We are delighted to have achieved the Optimus Education Wellbeing Award (WAS) in July 2019
"Stakeholders speak highly of how the school supports the wellbeing of its community and understands the links between well-being and learning" Well-being Award verification report
Our Approach
Yoga
Once a week, children and the staff accompanying them have the opportunity to join our specialist teacher, Rowan Perkin, in a yoga and relaxation session. The techniques taught are then used on a daily basis, for example to help children transition from play into lessons.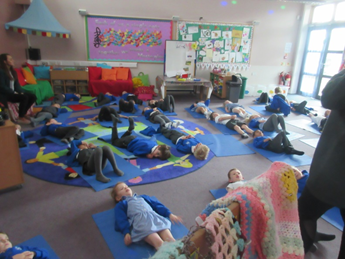 "I use 'glove breathing' to help me calm down after I've been running around in the playground. It makes me feel calm and ready to learn."
ELSA
At The Mead, we have a designated ELSA (Emotional Literacy Support Assistant), who is a member of staff trained to support children in the development and management of their emotional feelings. Her aim is to remove any barriers to learning and to ensure children are happy in school and at home. Our ELSA can also help children to talk through their emotions in situations such as bereavement and divorce.
Rainbow Club
This is a group where children can work on a variety of skills that will help them to feel more confident, develop positive friendships and cope in social situations.
The group meets twice a week during the school day. After the session the children all have lunch together in the school hall.
The Lunch Bunch
This is a lunchtime club for children who may need a break from running around, playing and noise in the playground. Children are able to join designated teachers for some quiet activities inside.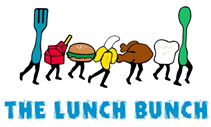 Worry Eaters
We have colourful 'worry eaters' in every classroom. At any time of the day, children can write down their worries on a piece of paper, pop it in the worry eater and close its mouth to say goodbye to their worry. A member of staff will follow up with the child to make sure their worry is addressed.

Zones of Regulation Mood Board
As part of the personal, health, social and economic education (PSHE) and curriculum (Please click here to follow link) we encourage children to use a 'Zones of Regulation' mood board. Children can move their names onto the colours green, blue, yellow or red to tell us how they are feeling during the day. An adult will then speak to the child about why they are feeling a certain way and which strategies they could use to feel better.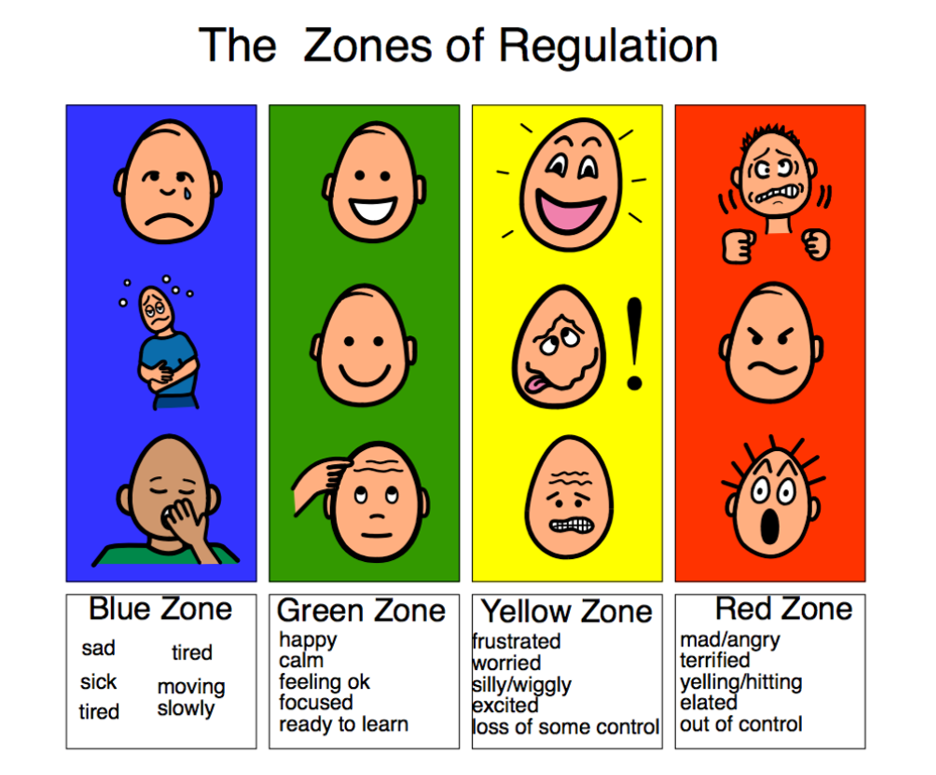 Zones of Regulation Tool Kit
For some children, personalised 'Zones of Regulation' toolkits can help them to manage their emotions, giving them strategies to help them to move back into the 'green zone' where they are happy and ready to learn.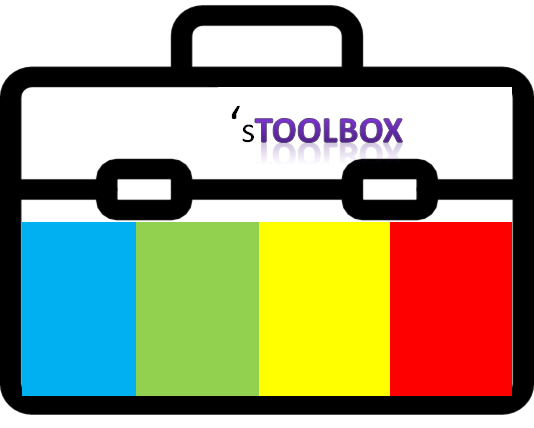 These strategies can help them manage their emotions at home and at play too.
"I use my toolkit when I'm playing football to help me calm down during an exciting or frustrating game."
What Would Roo Do?
At The Mead, we use the Winnie the Pooh character 'Roo' to help children to sort out worries or upsets with their friends. We talk about the different problems that can occur in the playground and get children to ask themselves, 'What Would Roo do?' Our posters throughout the school give them solutions to use in different situations.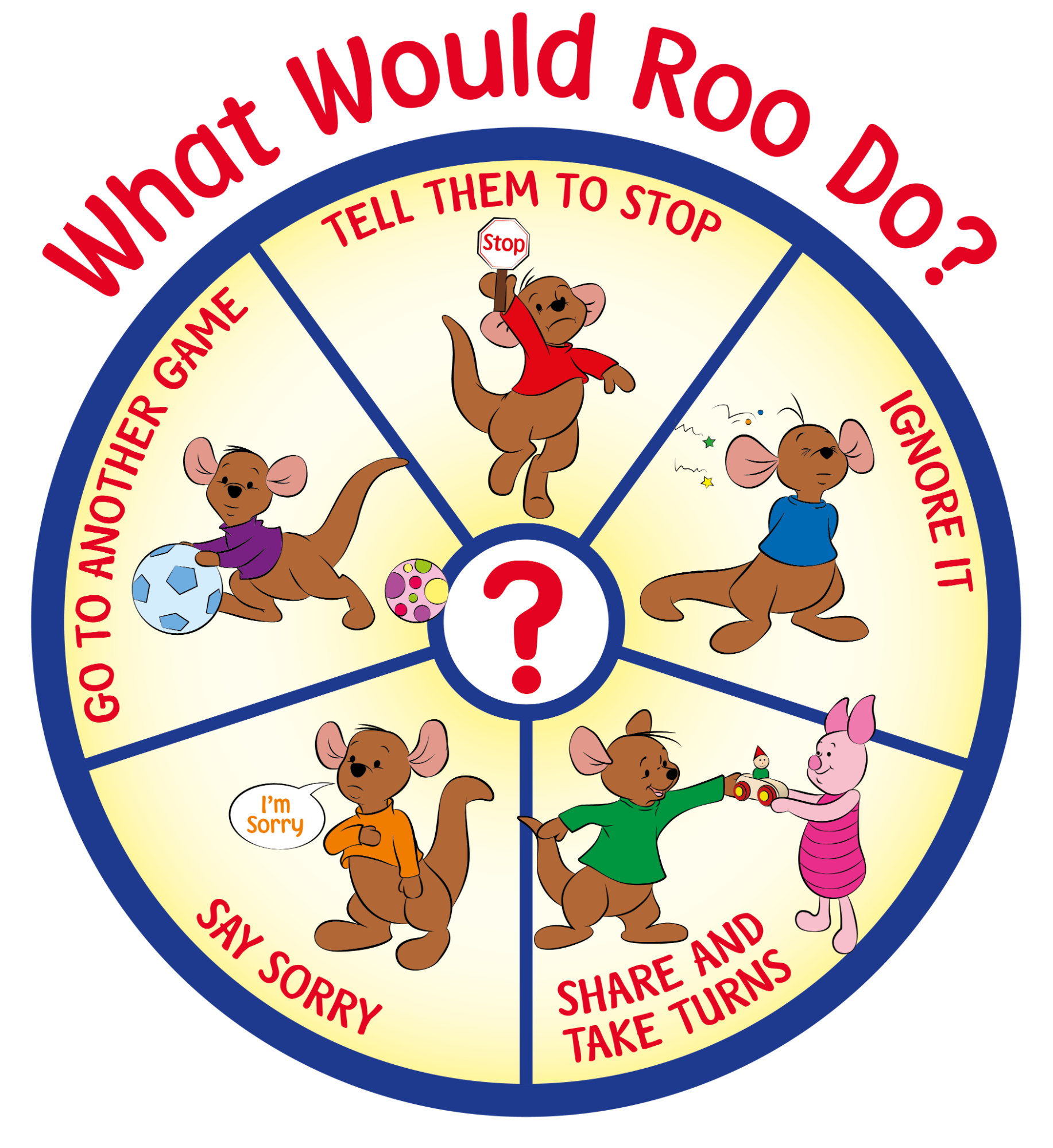 Drawing and Talking
Drawing enables a child to express, in a visual form, worries and concerns from deep in the mind that they may not be able to talk about. Very often children don't know what is upsetting them at a conscious level. Drawings enable symbolic and safe expression of deep worries and feelings that may seem dangerous or scary to a child. Through the combination of drawing and talking combined, the different sides of the brain can interact with each other. Over time, with an empathic adult giving a child attention and talking with them in a gentle, thoughtful and supportive way, a child can create a story through pictures that sorts things out – a symbolic resolution. The process gives the child a feeling of control over events.
Drawing and Talking is a weekly session with a trained member of staff. All pictures are kept and the child knows that they have ownership over them. This therapy is not about analysing the pictures but is about supporting the child in identifying their concerns and anxieties and being able to move on.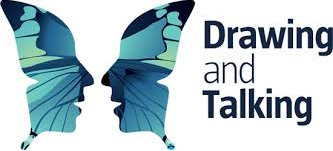 Reading Dog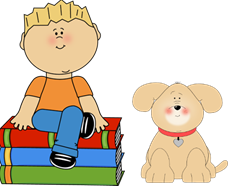 For children who may benefit from a confidence boost when reading, we will be having a weekly visit from a beautiful Reading Dog, Harley, who patiently listens to them read.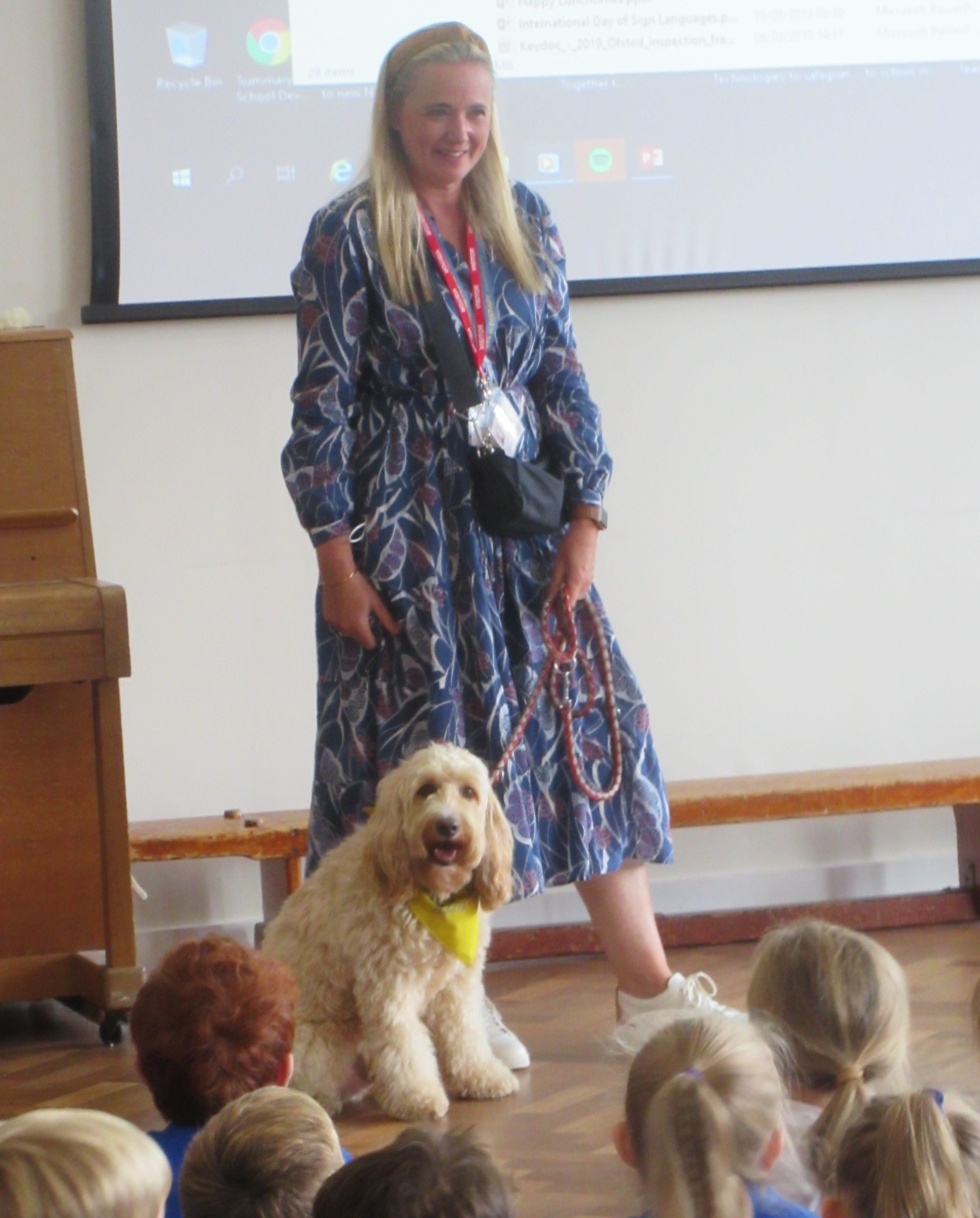 Wellbeing Book Corner
Each class in th school has a variety of 'wellbeing' books which will help children to recognise the feelings they might be experiencing at different times.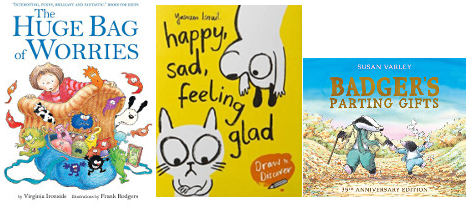 Wellbeing at Home
How can you help promote your child's wellbeing?
We have put together some ideas encompassing books, apps and activities which can help with your child's wellbeing.
Please click on links below:
Books for discussing feelings and wellbeing.
Fun Activities for Parents and Children to promote wellbeing.
Useful Links
Wellbeing Policy
At The Mead Infant and Nursery School we recognise that there is a direct correlation between the wellbeing of our staff and the wellbeing of our pupils, and that the culture and ethos of a school are determined by the extent to which staff work towards a shared vision.
The purpose of the Wellbeing Policy is to ensure that we embrace school practices that support staff health and wellbeing, to minimise the harmful effects of stress and ensure that there is cohesion in working towards health and wellbeing for all staff.
Wellbeing Support for Parents / Carers
We understand how parent wellbeing and mental health can affect children and we are here to support. If you have a concern relating to your or your child's wellbeing, we encourage you to approach your child's teacher or, if you feel more comfortable, the Deputy Head or Head.
Additional Wellbeing Support
We hope you find the following websites useful for more information on wellbeing and positive mental health. (Please click to follow link)
Supporting Children with Anxiety