Yr Two visit to The London Eye 2021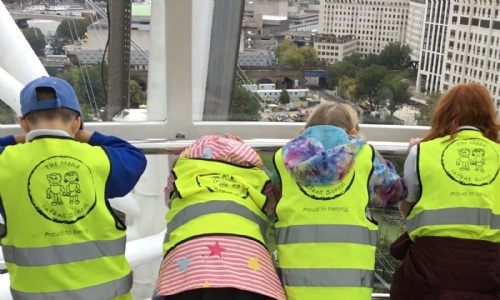 Year Two were super excited to be able to visit The London Eye.
On Thursday, October 7th, Year Two visited the London Eye and then had lunch afterwards in Jubilee Gardens. The children were elated to be able to go on a school trip and even just seeing some landmarks and the Eye when we were on the coach drew gasps of excitement! It was so lovely to be able to talk to the children about the London skyline, which we can see from outside Leopard class, in more detail. Lots of questions were asked which we could then talk about further back in the classroom. Jubilee Gardens was the perfect place to have our lunch and enjoy the view of the Thames from the Southbank. We were all so proud of the children and the good choices that they made on the day. A wonderful day was had by all! Many thanks again if you helped on the trip.