The wheels on the bus came to Nursery!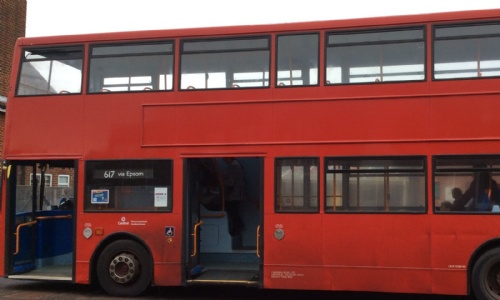 Nursery had a very exciting visit from a double decker bus last week.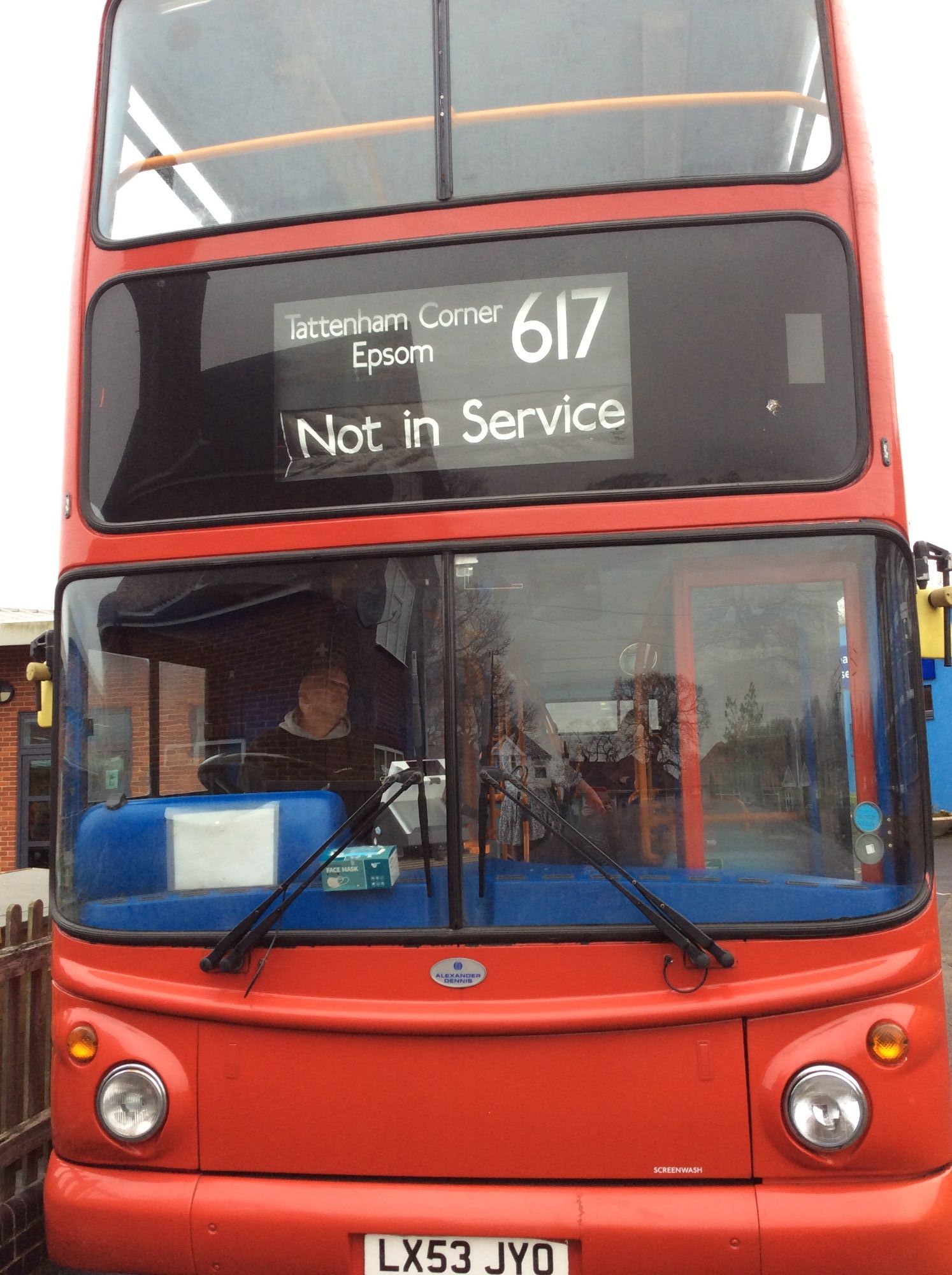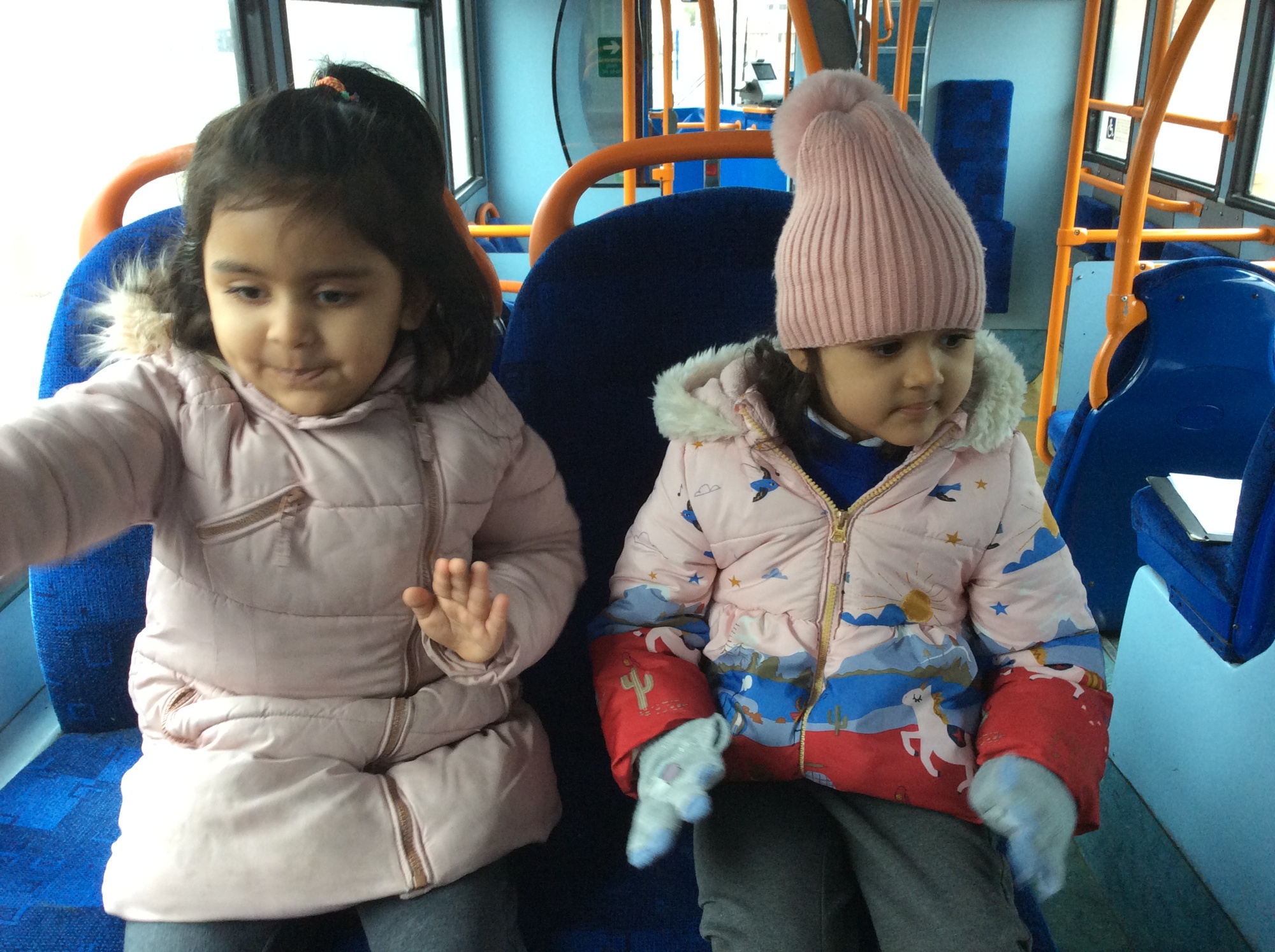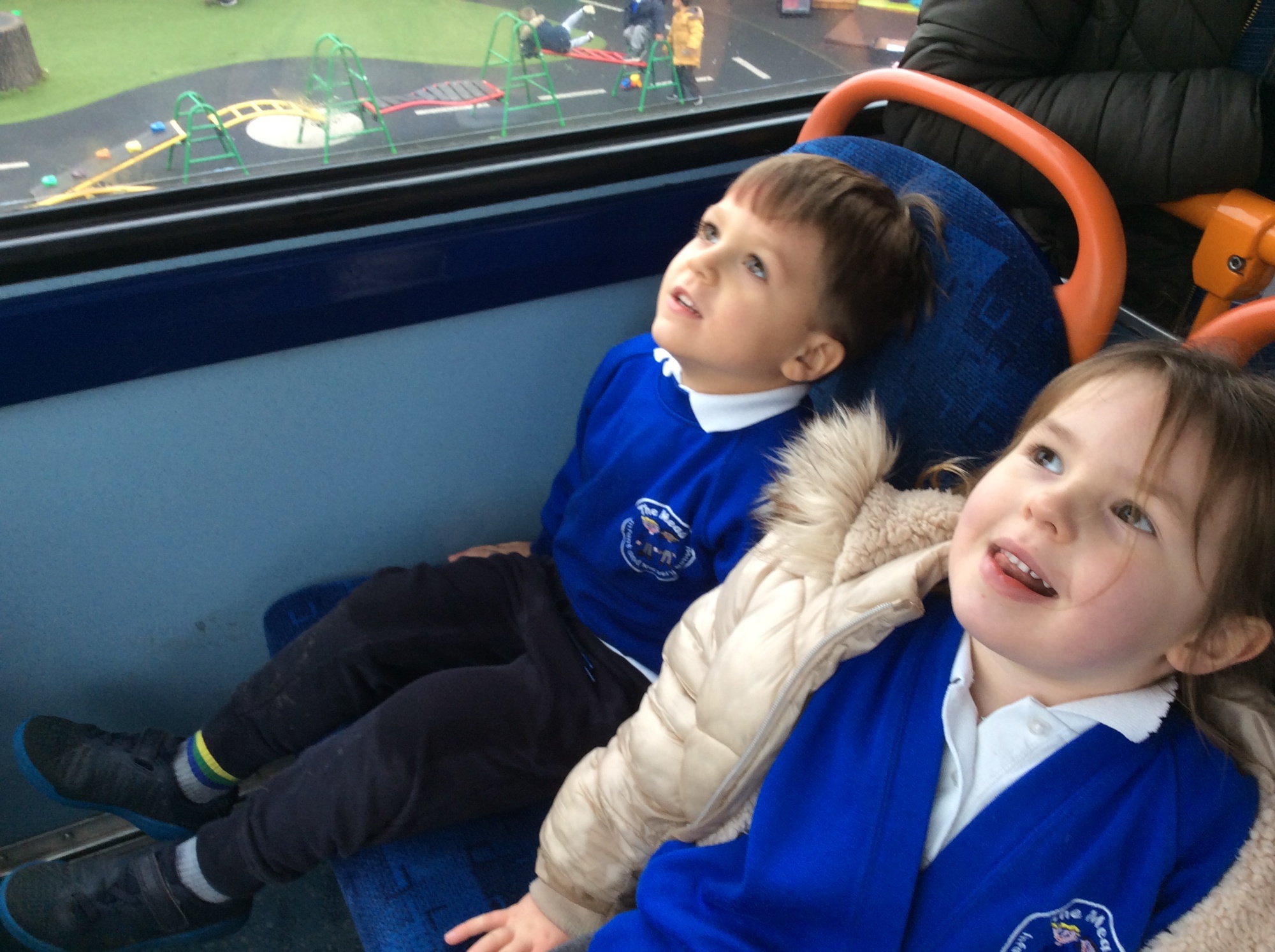 We learnt some new words reading 'That's not my Bus!' and got to work finding all of the parts of the bus. We examined the outside of the bus and found the wheels, number plate, display board, bumper and wipers. The driver said 'tickets please' as we boarded which got us making tickets for the bus we had made during the day. Our favourite place to go was the top deck where we could see all of our friends playing down below!
The wheels on the bus go round and round!


The wipers on the bus go swish swish swish!

The bell on the bus goes ding ding ding!