Calling all STEAM enthusiasts!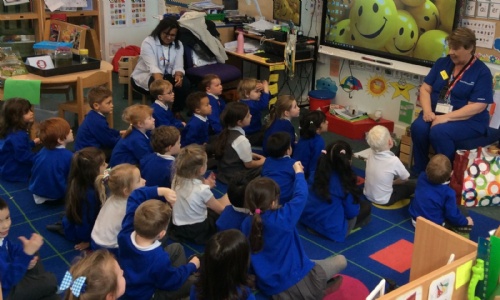 Everyone at the Mead celebrated British Science Week the week beginning 14th March 2022.
The theme for the week was 'Growth' and we explored areas of growth from plant to human and even all the way to Life on Mars!
Just to prove 'Not All Scientists Wear Lab Coats' see the photos of us exploring, researching, investigating, testing and observing.
KS1 designed animals that could survive on Mars, and they had some visits from parents and carers who work in STEAM (Science, Technology, Engineering, Art and Mathematics) to help relate it all to real life!
Reception were busy investigating human growth, the life cycle of a frog, exploring structures and had a visit from a dental nurse.
Nursery had great fun 'Growing a Pattern' as well as planting seeds.