Yr One Victorian Day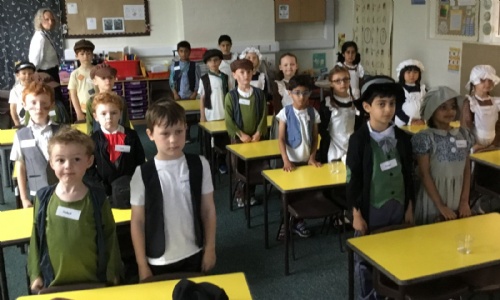 Year 1 had great fun going back in time and experiencing a day as a Victorian.
We started our day by paying a penny and remembering the Queen, Victoria.
The desks were all in rows with the boys sat on one side and the girls on the other. Boys went first in every activity all day. The girls thought this was very unfair!
We wrote on slates using chalk and did exercises called 'drill' in the classroom. Some children had to wear the Dunce's hat because they spoke, without being spoken to!
We also enjoyed making peg dolls, as well as tasting gruel.
In the afternoon the classrooms were set up with lots of interesting artefacts which we enjoyed exploring and learning about.
We all looked fantastic and enjoyed making lots of memories.