The Mead Celebrates the Queen's Jubilee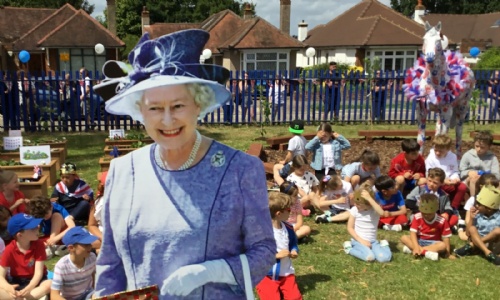 The Mead Family joined together to celebrate the Queen's Platinum Jubilee.
We repainted our school horse, and reprinted it with the hands of every child and adult at The Mead in Red, White and Blue to help commemorate the Jubilee. Classrooms were decorated, cakes, flags and crowns were made. Even the weather held for our Jubilee picnic on the field.
Our Jubilee Garden was opened and the newly planted trees looked fantastic.
The day concluded with The Mead Family joining together on the field to sing the jubilee songs we had learnt and a rousing rendition of 'God Save the Queen' ended the day.
Please click here for more photos.