Year One Victorian Day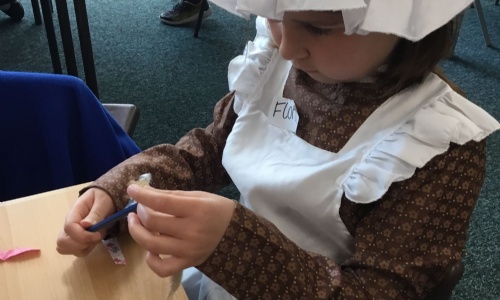 Year 1 had a great day going back in time and experiencing a day as Victorians.
We were all given a new Victorian name for the day and we really enjoyed finding out what it was like to go to school in Victorian times. The desks were all in rows with the boys sat on one side and the girls on the other. We wrote on slates using chalk and did exercises called 'drill' in the classroom. Some children had to wear the Dunce's hat and some were even caned! We also enjoyed making peg dolls and rag rugs as well as tasting gruel.