Yr Two Antarctica Workshop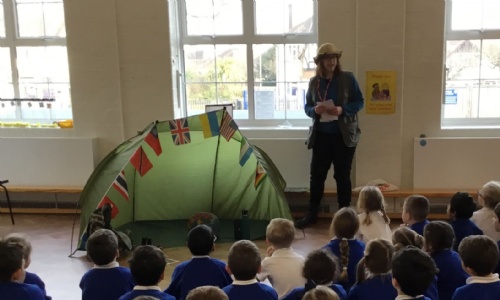 The children were greeted by an intrepid Earth Explorer who invited them on an adventure to Antarctica.
Using drama activities such as roleplay and tableaux, we explored the topic in an engaging and interactive way. We considered what it is to be an explorer whilst readying ourselves (mentally and physically!) for an expedition like no other. Once there, we explored the habitat, met some of the wildlife and learnt what's threatening this landscape and why it needs to be protected. We even had a chance to travel further..... not through space, but through time, back to 1901 to meet the explorers' first charting their way across the Antarctic.