Yr R Life Long Ago Workshop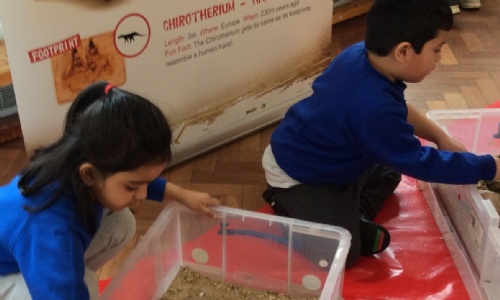 The children in reception started the day with an exciting workshop.
They learnt about the role of a palaeontologist. They were given large sandboxes in which to locate and identify fossils from some of the most iconic dinosaurs of the past . . . . . . Tyrannosaurus rex, Stegosaurus, and Triceratops to name but a few. They also found out about when each dinosaur lived, where they came from, what they ate and much more.