World Music Day 2021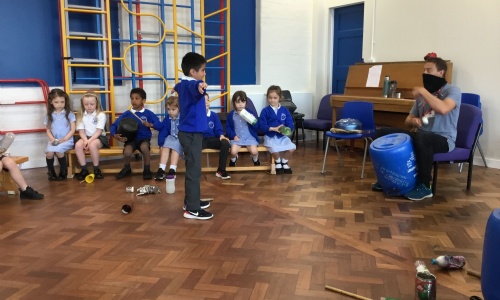 We were very lucky to be able to welcome a visitor into school this week.
We were puzzled about why he had brought all of his junk with him. He brought pots, pans, buckets, bottles and even a water butt! We were taken on a 45-minute journey, making music with the junk. Each class explored how to make so many different sounds and effects with the junk and enjoyed telling stories to the music. We also spent time talking about what the music and effects sounded like; we heard torrential rain, dinosaurs stomping and even some unicorns!