Nursery has a visitor or two!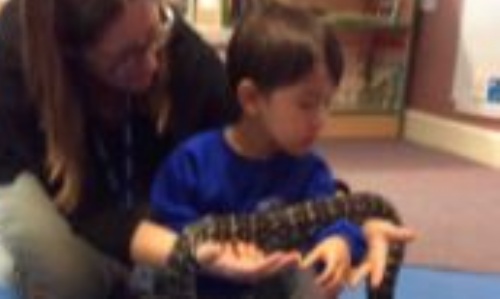 Nursery's Dear Zoo Book Comes Alive!
Dear Zoo,
I wrote to the zoo to send me a pet.
They sent me a snake!
He was too scary, long, slithery and scaly. I sent him back.
So they sent me a frog.
He was too jumpy, slimy and bouncy! I sent him back.